Interview with Lucie Pelikánová
04.05.2022
Lucie has just returned from Plédran, where she became the World Champion in canicross. 
Hi Lucie,
Can you tell us how long you have been doing canicross and what has brought you to it?
I ran my first canicrosse race almost 2 years ago with our border collie, whom I needed to run out of energy. We have been racing with my ESP (Akim) since August 2021.
What does your classic training look like, what do you start with before you run out?
I classically water a dog 2 hours before training. Almost all workouts are fastened in front of the bike, until when the race is approaching we go through a total of 1-2 canicross trainings to get my feet used to it. So the training starts with a dog and then I just drive. My running training consists mainly in preparing for athletic races on the track.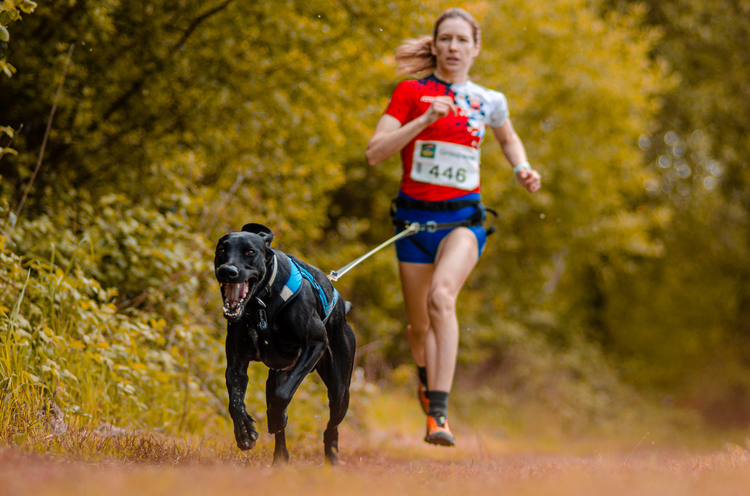 What happens after training? (What is the regeneration of the dog and handler?)
In addition to nutritional supplements and quality food for the dog, I also pay attention to after-workout. I ride a bicycle during dog training, so usually my running training follows.
How time consuming is it to train for the world championship in canicross?
It is the most time consuming for me to reconcile my work, my running training and the mushing race. My husband helps me a lot with Akima's training.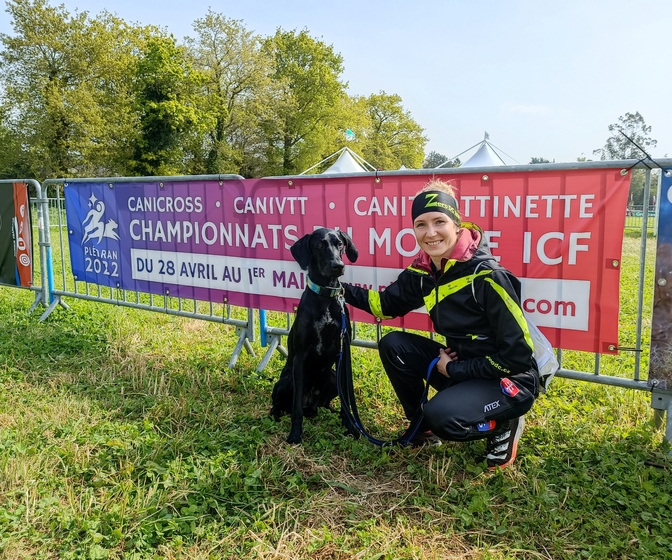 Can you give us a tip for future canicrossars? How often to train? Which equipment to choose ?, What to look out for?)
I think running and fitness training is important before I start running with a dog. I train my dog ​​3-4 weeks a week, I run 6 days a week and I include canicross training before the race.
It took us a long time to find a well-fitting harness for the dog, we tried the ZeroDC Faster harness and it fit the best. There is also an important seat for the runner and a cushioning leash. So what to look out for? It is important for me that the training entertains the dog, so I choose and change different tracks.